The purpose of the SIG is to build a community of interested ISBNPA members to advance e- & mHealth related research specifically related to physical activity, dietary and sedentary behaviours.
The eletronic- & mobile (e-&m) Health Special Interest Group (SIG) will provide a platform to address e- & mHealth related research within the framework provided by the International Society for Behavioural Nutrition and Physical Activity (ISBNPA). ISBNPA addresses behavioural research in nutrition, physical activity and sedentary behaviour. 
Within the ISBNPA and SIG context, e- & mHealth are defined as the use of electronic & mobile technologies (e.g. the Internet, mobile devices and apps) to expand, assist or enhance health and health care delivery. 
With increasing prevalence of unhealthy dietary practices, physical inactivity and sedentary behaviour, effective and low cost approaches that can improve these health behaviours in large populations are needed to improve health and well-being and reduce health care costs. Interactive electronic & mobile technologies have potential to expand, assist and/or enhance delivery of health promotion initiatives and thus improve health behaviour outcomes. Though a sizeable body of literature is developing in this area, the science of using e- and mHealth technologies is still relatively young and large gaps remain. For example, more work needs to be done to improve the (long-term) effectiveness and reach of behavioural e- and mHealth interventions, and many questions remain around optimal implementation and dissemination. 
The purpose of the SIG is to build a community of interested ISBNPA members to advance e- & mHealth related research specifically related to physical activity, dietary and sedentary behaviours. The SIG will provide a forum to discuss new evidence, underlying mechanisms and specific components of e- &mHealth-based interventions that may lead to enhanced behavioural outcomes. 
The e- & mHealth newsletters are sent regularly to SIG mailing list. You can join this mailing list by updating your membership profile and adding the SIG to your preferences; by sending an email to [email protected] or by accessing one of the newsletters and hitting subscribe on the footer of the newsletter.
Others in the 'Leadership team'
Social Media: Claire Gough (Australia), Chen-Chia Pan (Germany)
Newsletter: Zenong Yin (USA), Chelsea Kracht (USA), Jasmine Petersen (Australia)
Events/Awards: Maria Vasiloglou (Switzerland), Bridve Sivakumar (Canada)
Membership: Bridve Sivakumar (Canada)
Past Chairs: Andre Muller (Singapore), Camille Short (Australia)
Fellows: Carol Maher (Australia), Corneel Vandelanotte (Australia)
TBD: Miss Tian Wang (Australia)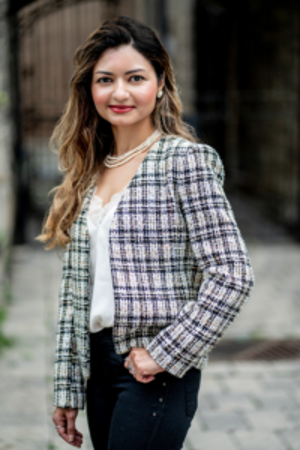 **Mavra Ahmed (Chair)** is a Research Associate at the Department of Nutritional Sciences and Joannah and Brian Lawson Centre for Child Nutrition, University of Toronto. Mavra has experience in nutrition and food policy and clinical nutrition with strong expertise in nutrition research methods. She has collaborated on interdisciplinary research with both private and public partners.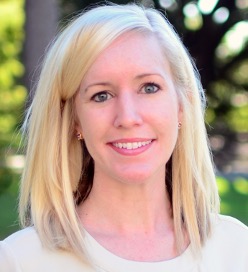 **Amanda Staiano (Co-Chair)** is Associate Professor and Director of the Pediatric Obesity and Health Behavior Laboratory at Pennington Biomedical Research Center (USA). Her primary interest is developing and testing family-based healthy lifestyle interventions that utilize innovative technology to decrease pediatric obesity and its comorbidities. Her interventions involve smartphone apps, wearables, telehealth coaching, and exergaming to promote physical activity, nutrition, and weight management. She serves on the Editorial Board of Childhood Obesity and as a Chief Specialty Editor for Frontiers in Digital Health.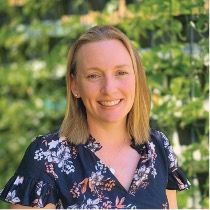 **Claire Gough (Social Media)** is an experienced physiotherapist with a background in neurological rehabilitation and robotics. She has a passion for working with older people and combining progressive technologies to promote independence and community participation. Claire is currently teaching Digital Health at Flinders University and a Research Fellow with the Aged Care Research & Industry Innovation Australia (ARIIA).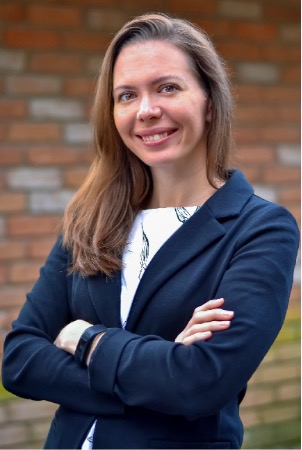 **Chelsea Kracht (Newsletter)** is an accomplished postdoctoral fellow whose mission is to conduct research that informs public health initiatives related to child health. Dr. Kracht is funded on an NICHD K99 Pathway to Independence Award to on this topic. Dr. Kracht's recent projects include using ecological momentary assessment to characterize physical activity, sedentary behavior, and sleep of young children in the home, and designing mhealth applications for childcare providers and parents of young children on healthy diet and physical activity behaviors.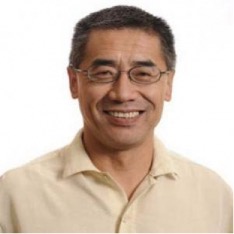 **Zenong Yin (Newsletter)** is the Loretta J. Lowak Clarke Distinguished Professor in Health and Kinesiology in the Department of Public Health at the University of Texas at San Antonio, San Antonio, Texas, USA. He has published over 100 peer reviewed article and given over 200 professional research presentations in public health, education, and sport and exercise psychology since 1991. Currently, Dr. Yin teaches both undergraduate and graduate classes in Health and Kinesiology, and conducts research on school- and community-based physical activity and nutrition interventions for the prevention and management of obesity and type 2 diabetes and healthy aging in low-income and minority children and adults.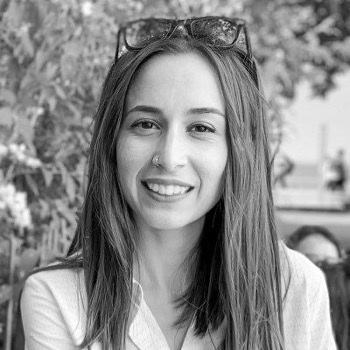 **Maria Vasiloglou (Events/Awards)** is a dietitian-nutritionist with a PhD in innovative technologies for dietary monitoring and assessment from the university of Bern, Switzerland. Currently, she is Associate Specialist in Nutritional Epidemiology in Nestlé Health Science Institute in Lausanne,Switzerland. There, she is involved in projects related to validation of nutrition apps, investigates user experience as well as their effectiveness and acceptability. She has long experience in working in multidisciplinary teams.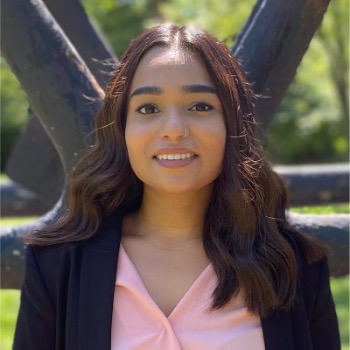 **Bridve Sivakumar (Membership and Events/Awards)** is a PhD Candidate in Community, Population and Public Health and a Teaching/Research Assistant at Ontario Tech University. Her research and area of work focus on cardiovascular disease management and prevention. Specifically, her PhD research focuses on the development and evaluation of mobile health (mHealth) interventions to support dietary adherence in patients with heart failure – a clinically challenging area of heart failure management.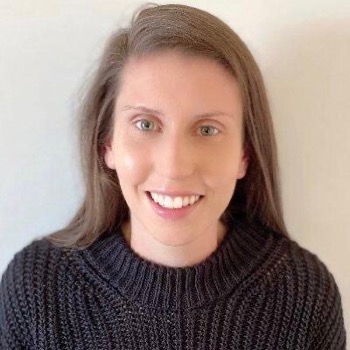 **Jasmine Petersen (Newsletter)** is the inaugural Freemasons Centre for Male Health & Wellbeing Early Career Research Fellow at Flinders University. She has a background in health and exercise psychology and her research has largely focused on the use of commercial smartphone applications to promote engagement in physical activity. Jasmine is also involved in a range of research projects related to sport participation, eating behaviours, obesity, and mental health.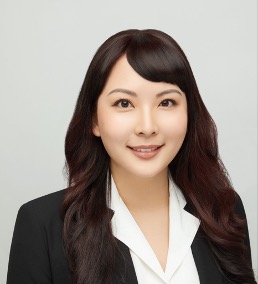 **Chen-Chia Pan (Social Media)** is a public health researcher from Taiwan; her research interests are physical activity promotion and digital health. She is working on her PhD dissertation at the Leibniz Institute for Prevention Research and Epidemiology – BIPS and Uni Bremen in Germany. Her current project with the Leibniz ScienceCampus – Digital Public Health (LSC-DiPH) focuses on the evidence base of activity/fitness trackers using smartphone and wearable sensors to support health behavior change. It investigates the effectiveness differences, user characteristics, usage patterns, and long-term engagement of activity trackers. Follow her on Twitter @ChenChia_DiPH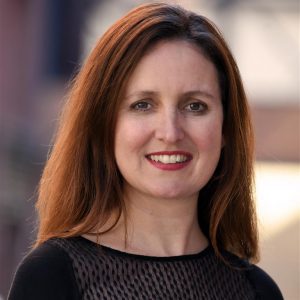 **Carol Maher** **(Fellow)** is a Research Professor in the Alliance for Research in Exercise, Nutrition and Activity (ARENA) at UniSA.Her work explores how technologies such as wearables, online social networking, smartphone apps, gamification and artificial intelligence can support people to make better lifestyle choices, in an engaging, convenient way. She has published >190 papers, received $18M in research funding, was named a Clarivate Highly Cited Research in 2020 and 2021, and is a Section Editor for BMC Public Health and a Chief Specialty Editor for Frontiers in Digital Health.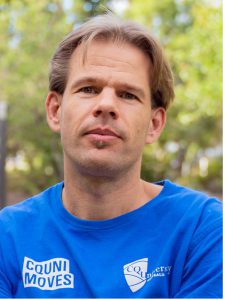 **Corneel Vandelanotte (Fellow)** leads the Physical Activity Research Group and the 10,000 Steps program at the Central Queensland University. In 2004, I completed my PhD in Physical Education at the Ghent University in Belgium. My research takes a population-based approach to health behaviour change and is focused on the development and evaluation of innovative and web, app, tracker, computer-tailored and machine learning based physical activity interventions.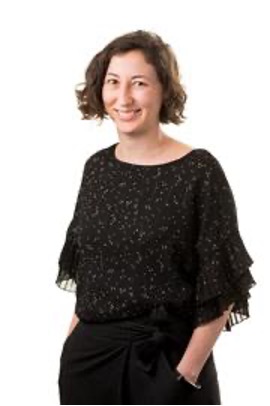 **Camille Short (Past Chair)** is a behavioural scientist and Senior Research Fellow jointly appointed between the Melbourne School of Psychological Sciences and Melbourne School of Health Sciences at the University of Melbourne. Her research aims to develop, evaluate and disseminate innovative allied health interventions and behaviour change technologies that can help bridge the gap between what is available in clinic and what is available at home. Supported by the Victoria Cancer Agency and the National Breast Cancer Foundation she is currently leading a program of work focused on the co-design of digitally-supported exercise interventions to support cancer patients recover from treatment.