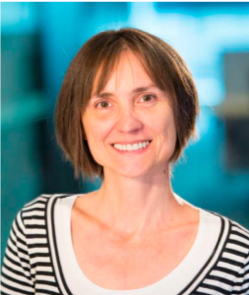 Professor Ester Cerin is a Psychologist and Statistician.
Her research interests focus on environmental and psychosocial determinants of lifestyle behaviours and health across the lifespan. She has held substantive academic positions in Australia (University of Queensland and Deakin University), USA (Baylor College of Medicine) and Hong Kong (The University of Hong Kong). She is an Honorary Professorial Fellow of Baker Heart & Diabetes Institute and the School of Public Health of the University of Hong Kong where she was ranked among the top 1% scholars. She is also a Professor in Statistics at Department of Community Medicine of UiT The Arctic University of Norway. Professor Cerin is currently one of the main investigators of two multi-country studies on environmental correlates of physical activity and obesity in adults and adolescents (IPEN Adult and Adolescent studies) funded by the National Institutes of Health (USA), a Chief Investigator on an NHMRC Centre of Research Excellence in Cognitive Health and the Principal Investigator of the international Mind, Activities and urban Places (iMAP) and Environment and Pollution On Cognitive Health (EPOCH) studies. She is also co-founder of the International Cognitive Health and the Environment Network (ICHEN), dedicated to facilitating research and advocacy actions for the creation of community environments that support cognitive health. She is a Deputy Editor-in-Chief of the International Journal of Behavioral Nutrition and Physical Activity (IF: 6.714) and Associate Editor of Health & Place (IF: 3.290).
Professor Cerin has authored over 250 scientific articles in high-impact international peer-reviewed journals (e.g., Annual Review of Public Health, BMJ, Journal of Clinical Oncology, International Journal of Obesity, The Lancet and Nature). Since 2010, she has been awarded 32 research grants / fellowships, twelve as Lead Investigator, totalling over $24 million. Bodies that have funded her research include the Australian Research Council (ARC), National Health and Medical Research Council (NHMRC), National Institutes of Health (USA), World Cancer Research Fund, UK Research and Innovation, and the Health and Medical Research Fund of the Food and Health Bureau (Hong Kong).Professor Cerin leads the Institute's Behaviour, Environment and Cognition Research Program with intersecting interests in neighbourhood built environment.

Delfien Van Dyck
Ghent University
ISBNPA Secretary, Executive Committee, 2022-2025
Member-at-large, Executive Committee, 2019-2022;
Member, Finance Committee, 2019-2021; Chair,
Sponsorship sub-committee, 2019-2021

Meg Bruening
Penn State University
Treasurer, Executive Committee, 2019-2025
Member, Sponsorship sub-committee, 2019-2021;
Member, Finance Committee, 2019-2021

Scott Duncan
Auckland University of Technology
Chair, SIG Committee, 2021-2023
Co-chair, Scientific Program Committee 2022-2023
Member-at-large, (Representative of Oceania), 2023-2026
Member-at-large, Executive Committee, 2020-2023

Jenna Hollis
University of Newscatle
Member-at-large, Executive Committee, 2020-2025
Chair, Membership Committee, 2020-2022

Adewale L. Oyeyemi
Arizona State University
Member-at-large, Executive Committee (Representative of Africa), 2023-2026
Member-at-large, Executive Committee, 2020-2023

Inês Santos
Universidade Lusófona
Chair, Communications Committee, 2022-2023
Member-at-large, Executive Committee, 2020-2025
Member, Communications Committee, 2018-2021
Member, #Dare2Share Committee, 2019-2020
Member-at-large, Membership Committee, 2020-2022

Teresia O'Connor
Baylor College of Medicine
Co-chair, SIG committee, 2022-2023
Member-at-large, Executive Committee, 2021-2024

Andre Muller
National University of Singapore
Member-at-large, Executive Committee, 2021-2024
e & mHealth SIG Chair 2020-2021

Carol Marher
University of South Australia
Member-at-large, Executive Committee, 2022-2025

Moushumi Chaudhury
Auckland University of Technology
Student-Representative (Member-at-large), Executive Committee, 2022-2024

Andrea Ramirez Varela
Universidade de los Andes
Member-at-large, 

Executive Committee,

(Representative of Latin America and Caribbean),  2023-2026

Deborah Salvo
University of Texas at Austin
Member-at-large, Executive Committee, 2023-2026

Sarah Shaw
University of Southampton
Student-Representative (Member-at-large), Executive Committee, 2022-2024

Lisa Mackay
Auckland University of Technology
Early Career Researcher Representative (Member-at-large), Executive Committee, 2022-2024

Stephanie Chappel
CQUniversity Adelaide
Early Career Researcher Representative (Member-at-large), Executive Committee, 2022-2024

António L. Palmeira
Universidade Lusófona
Newsletter coordinator, 2007-Present
Member-at-large, Executive Committee, 2012-2014
Executive Director, 2014-Present