Welcome to XChange 2023, the online component of the ISBNPA 2023 Annual Meeting happening on October 12, 2023 (Universal Time Coordinated).
We are thrilled to announce that all ISBNPA members and all the participants of the in-person annual meeting in Uppsala will have complimentary access to XChange.
JOIN US TODAY; WE ARE OFFERING THE 2024 MEMBERSHIP FROM AUGUST 23 ON.
Our program features two live round-tables: Using Technology to Boost Your Research and Climate Action and Behavioral Nutrition and Physical Activity. Additionally, we have Symposia, live Oral Sessions, and On-Demand Sessions.
To make your experience seamless, we will utilize the Whova app for the XChange 2023 platform. We plan to send the access information in early September, so that you can start networking in advance.
To contact us about the XChange 2023, please email [email protected].
Hello ISBNPA, We are excited to announce the launch of XChange 2023, our exclusive online event. As a valued member of ISBNPA, you have complimentary
Read More »
The ISBNPA Executive Committee has empowered the NESI team to take over the organizational responsibilities of XChange 2023. The organizing committee is composed by:
Read More »
Updated 2023-07-28 We are pleased to inform you about our Round Tables presenters and chairs. Climate Action and Behavioral Nutrition and Physical Activity Chair: Seb
Read More »
Updated 2023-07-09 The scientific program of XChange 2023 will encompass Round-Tables, Oral Sessions, Symposia, and On-Demand Sessions. All presentations were peer-reviewed and then added to
Read More »
To access XChange 2023, you can either install our app or use your browser by clicking on the links provided below. Access the event on
Read More »
Updated 2023-08-23 We are excited to announce that all active members of ISBNPA will receive complimentary access to the highly anticipated XChange 2023 event. This
Read More »
Dear XChange Presenting Authors, Thank you for taking part in the ISBNPA XChange 2023. This event would not be possible without your contributions! To help
Read More »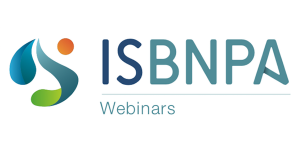 ISBNPA Webinars
Please join ISBNPA. Title: Optimizing Mentorship: Perspectives from Mentors and a Mentee When: October 10, 2023, 09:00 UTC Registration: https://us02web.zoom.us/webinar/register/WN_msNxqE9NR4CY4Et_okX2nw Who: Speakers: Dr Brittany Johnson,
Read More »
Learn all about the latest activities from the Ageing SIG. Click on this [LINK] to read the online version. Or read the pdf below.
Read More »
Learn all about the latest activities from the Cancer Prevention and Management SIG. Click on this [LINK] to read the online version. Or read the
Read More »