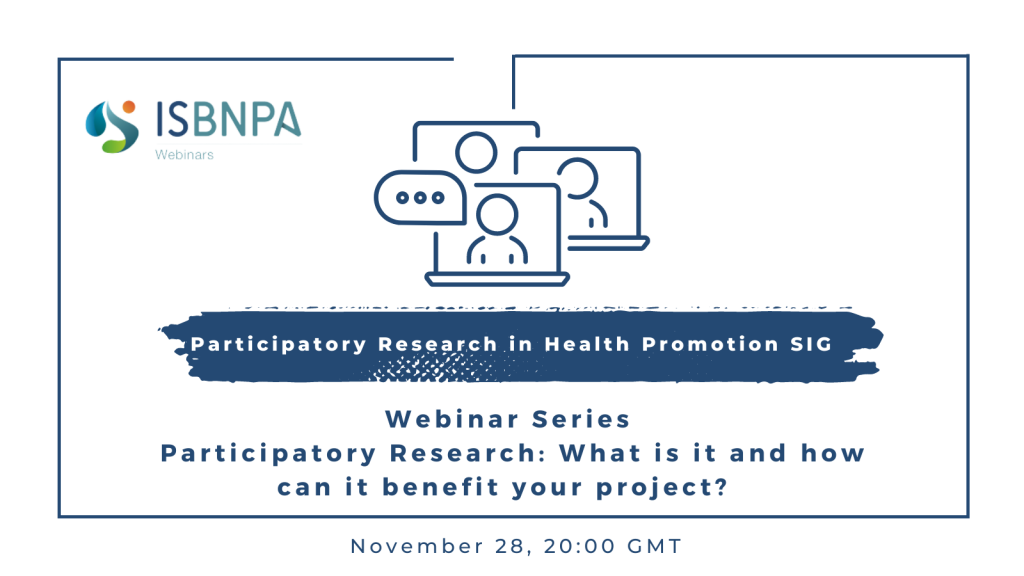 Title:
Participatory research: what is it and how can it benefit your project?
Register here:
https://us02web.zoom.us/meeting/register/tZAscemqrjgrG9w8bdnV1umKdhDHiZgp8DR_
When
November 28, 2022, 20:00 UTC
Who:
Speakers:
dr. Ashley Cox, Edge Hill University
dr. Moushumi Chaudhury, Auckland University of Technology
Moderators:
dr. Teatske Altenburg, Amsterdam UMC
dr. Maïté Verloigne, Ghent University
Abstract
In this interactive webinar, the moderators dr. Teatske Altenburg and dr. Maïté Verloigne will first give a general introduction on participatory research. This will be followed by questions from the audience. After the introduction, we will have two speakers talking about their participatory project. Dr. Moushumi Chaudhury is an expert in using a community-based approach and dr. Ashley Cox has expertise in using a user-centred approach. They will both explain their participatory project, share the added value and impact of their approach (compared to a more traditional approach) and finally, illustrate any struggles they experienced during the research. After each presentation, the speakers will also ask questions to the audience and answer any questions the audience has. As interaction is key during this webinar, the zoom meeting will be a normal meeting instead of a webinar one.