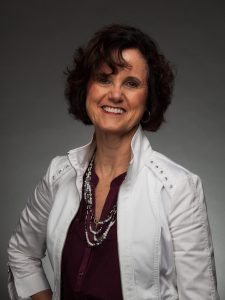 In Loving Memory of Dianne Ward
It is with heavy hearts that we bid farewell to an extraordinary individual, Dianne Ward, who has left an indelible mark on ISBNPA. Dianne's sudden departure has left the entire ISBNPA community in shock and mourning.
Dianne Ward was a cherished member of ISBNPA, having been involved in the organization since its earliest days. Her unwavering dedication and passion for advancing the field of behavioral nutrition and physical activity were evident through her numerous contributions over the years.
During her remarkable journey with ISBNPA, Dianne served as the chair of the Early Care and Education Special Interest Group (SIG) for several years. Her leadership skills were unparalleled, guiding the SIG to new heights and fostering a collaborative environment for members to exchange ideas and insights.
Dianne was an integral part of many ISBNPA Annual meetings, actively participating in discussions, workshops, and presentations. Her presence at these gatherings was always highly anticipated by attendees who sought her wisdom and expertise. The last meeting she attended in Phoenix in 2022 will forever remain etched in our memories as a testament to her enduring commitment.
Beyond her professional achievements, it was Dianne's genuine warmth and compassion that endeared her to all who knew her. She possessed an innate ability to connect with people on a personal level, offering support and guidance without hesitation. Her caring nature extended far beyond academic settings; she was truly invested in the well-being of others.
Dianne Ward's absence will be profoundly felt within the ISBNPA community.
In this time of sorrow, our thoughts and deepest condolences go out to Dianne's family, friends, and loved ones. May they find solace in knowing that her contributions have made a lasting impact on the world of behavioral nutrition and physical activity.
Rest in peace, dear Dianne Ward. You will be greatly missed, but your spirit will live on through ISBNPA's ongoing mission.